Consulting, review and analysis
If you have a problem. If no one else can solve it, and the A-Team are busy, we're here. From devising digital engagement strategies, to optimised fundraising and supporter journeys.
Raising more
Our dynamic and delightful digital fundraising consultancy has been around the block a good few times. And raised a cool few hundred million quid on the way. While we have worn out our trainers and many a pen, we have learned a lot. Covering juicy, topical areas like structuring excellent supporter journeys, making interactive cross-platform acquisition campaigns and marketing automation, we love a challenge. We really like diving into data, swimming about and finding little nuggets of what we hope is fundraising gold, not funky flotsam or 'poop'.
We've helped organisations review their fundraising activities. Sometimes the digital bits, sometimes the community fundraising parts. And sometimes the whole shebang. We enjoy helping to find gaps, opportunities and ways to optimise the work you are doing. That might be helping content and SEO get along better; incentivising participants to become great fundraisers; sharing tactics to make organic social more effective (that sounds naughty but probably isn't); mapping wonderful supporter journeys; excellent engaging marketing which should be personal and data driven. We could go on. So we will. Optimised donation processes and even how to use text-to-donate via PSMS. We regularly help re-invigorate under-performing campaigns by pruning the rot, nurturing the best bits and adding a big dollop of insight.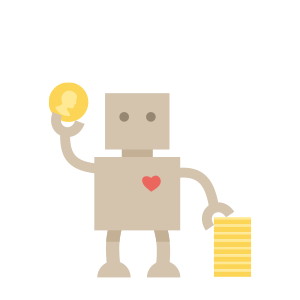 Engagement
Every organisation has great stories to tell; great experiences to share and a great mission that usually needs funding. We look at the long-term, sustainable and respectful way of helping to secure an organisation's mission: loyal, engaged and happy advocate-supporters.
This goes against the strip-mining data, interruption marketing, endless badly crafted DM, single-channel and list-swap worlds of fundraising. And we are proud to say we stand for a better, longer-term and engaging way of doing it.
We start with helping to map the key actions and feelings we want members of an audience to take over a period of time – they will be a mixture of buy, do, donate, share or learn. We then consider why a real human is ever going to do these things. Why would we do this? Why would my mum do this? Why would your mum do this? (Yes, we know there is certainly room here for a "your mum" joke. But we won't do that as the site is fully PG). By thinking through the ways we can generate triggers, inventives and rewards, we help ensure these actions actually happen.
We don't just ask, ask, ask. And then ask some more. And again, ask.
We build a connection, deepen that connection and understand how and when a supporter wishes to be in contact with their chosen cause. We also really like to say thank you and celebrate supporters as wonderful humans.
While we are very good at engaging with supporters effectively in the digital space, we also love print, phone and real-life events. We work with clients to devise coherent content and call-to-action strategies across all media. With a special focus on how these strategies can bolster both acquisition and retention.
We're very, very good (albeit rather shy too) at structuring and delivering high-touch supporter engagement using phone, email, tactical incentives and print. Through these channels we recruit, mentor, motivate and inspire event participants to become fundraisers. We then take the best of these fundraisers and help them become super-awesome-fantastic fundraisers who share their stories and advice with the rest of their peers.
This approach empowers registrants to become proud fundraisers. It also raises a shed-load more money for a cause when compared to awful, mundane and shouty, repetitive communications.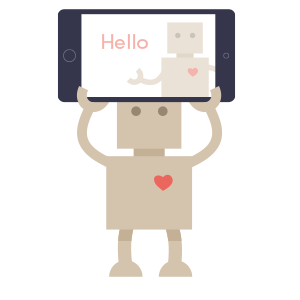 Marketing optimisation
Marketing and fundraising is often operated as a broken sausage machine. Punters get popped into the hopper (leads) and we squeeze them until the sausage comes out the end (a donor). In the same way no pig has ever voted to be made into a sausage, rarely do donors enjoy the experience. But we keep buying ads, dragging people in, interrupting them, and pushing them through the machine.
We seek to work in a different way.
First we have found the analogy of dinner in a friendly pub to be more helpful than a sausage machine. Less pigs get hurt. Less donors get squeezed. We don't jam people into the hopper. We attract them in with a glimpse of a warming fire and 75 gins (and counting). We make the door easy to find, the signs clear, and the drunken locals a distant murmur rather than a punch-up. We serve up great food (for the soul) and share anecdotes. We make new friends. New and lasting friends. They feel glad they popped in, sad to leave; happy to know they can come back. They are naturally interested to keep in touch and find out what goes on the rest of the time.
We've often been asked to mend the sausage machine. To optimise DM and acquisition activity. What we do however is find a way to chuck that out, look at the data about supporters, and work out if they want to visit the Fat Duck or the Lamb and Flag (we don't offer a 'Spoons option). We design their journey to get them there (PPC, eDM and social marketing), the doorway (landing pages), the food, drink and bar staff (donation form or event registration) and the conversation inside (welcome journeys for donors).
Once we open the doors, we regularly review the performance of a number of indicators (KPIs which we agree with the client up-front), and helped suggest ways to optimise them. The pub would sound a bit dry if it was only serving PPC, SEO, landing pages and forms. So we mix that lot up and serve it as a smörgåsbord including split-testing fun things like social and content marketing, and emails. To top it off, we work on designing, writing and making beautiful, tested personalised packs, desirable merchandise and inspiring incentives.
Those are the things which make the unsustainable sorry sausage factory into the desirable Fat Duck.
Linked to this set of lovely things, and underpinning them all, is tracking and analysis. These are central to our ability to help understand behaviours and establish, reinforce or change them. We enjoy helping clients to define and implement their tracking and measurement requirements (a bit like the door team and the Maitre D'). Our speciality is a luke-warm salad of Google Tag Manager, eCommerce tracking and Adwords served on a bed of finely-tuned Google Analytics.