Hello!
We're HomeMade Digital and we're here to help you transform your digital fundraising, supporter experience and technology.
I'm interested in
Fundraising
Events, marketing and elegant digital experiences.
Technology
Hosting, payment platforms and all the other nerdy bits.
How can I raise more online?
Every donation counts more than ever. Often donation forms, data issues and legacy systems get in the way. Together we can optimise your donor journey by improving the UX, adding new payment service providers or integrating with modern CRM / CDP systems.
Need to launch a large-scale emergency or TV appeal? We specialise in supplying high-performance secure donation platforms.
Want something like this?
Can you help me with social content and digital acquisition?
We can nurture your current supporters with targeted, relevant and respectful campaigns. And present your mission to new donors / fundraisers.
Let's bring your mission and stories to life with engaging relevant and creative social assets, experiences and community management optimised to your key platforms.
Seeking more supporters? We help you to shape and manage effective digital-first donor or lead acquisition. Need some fundraising event participants? We create and operate integrated marketing campaigns to attract well-qualified new fundraisers.
Want something like this?
What can I do to make my fundraising tech work better?
Very few things are more annoying than data issues or tech that hampers your ability to raise as much as possible for your mission. We stop these things getting in the way.
Together we can replace your legacy tools, implement new payment providers and commission secure, robust modern cloud hosting. We'll also craft custom data integrations and beautiful supporter experiences based on either HomeMade's own or third party platforms.
Want something like this?
How can I improve my fundraising events?
Community events and challenges are not only brilliant retention tools, but also highly cost-effective acquisition opportunities. Rather than just celebrating sending everyone a t-shirt, our events focus on supporter appreciation and very strong fundraising results.
We'll work with you to review existing performance and recommend areas in need of a refresh. We create, run and optimise award-winning virtual, hybrid (virtual and real-world) and physical challenge fundraising experiences for large and innovative organisations.
Want something like this?
Is there a way to enhance my supporter engagement?
We know how important it is to drive higher levels of recruitment, retention and fundraising activation at the moment. We also know it can be hard when platforms or volume of contacts make that hard to do.
We're all about helping you to recognise and reward your supporters through world-class personalised engagement strategies based upon marketing automation, across email, phone and SMS.
Data-informed insights and clever robot AI mix effortlessly with behavioural science nudges and creative copy to raise you more money.
Want something like this?
Get in touch
Have a question or an issue you'd like us to ponder? Please get in touch using the details below or by filling in this form. Or use the chat feature above.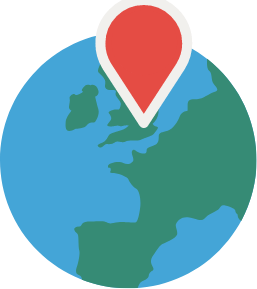 UK
Contact Martin at: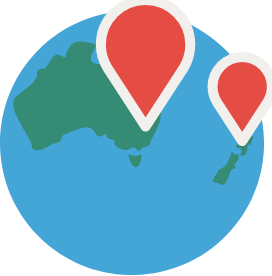 AU + NZ
Contact Meredith at: