Has your digital acquisition (donors, leads, and event participants) become more challenging over the last 12 months? Are your costs going through the roof, yet the quality of leads decreasing? Read on for 7 simple tips to help you cope with the new normal of digital marketing.
First a little background to set the scene…
iOS updates, Facebook and Google are making things harder for you
Way back when Apple introduced iOS14, we noticed the impact of iPhone users choosing to limit user tracking in apps such as Facebook. When offered the chance to say no to constant observation and data sharing, the average punter opted out. By mid-2020 the majority of Aus iPhone users reported opting out for at least some of their apps.
Meanwhile, Google has been planning to stop supporting 3rd party cookies in Chrome since 2021. It's now forecast to happen in late 2023 or early 2024. Given the penetration of Chrome, this needs to be on every marketer's radar.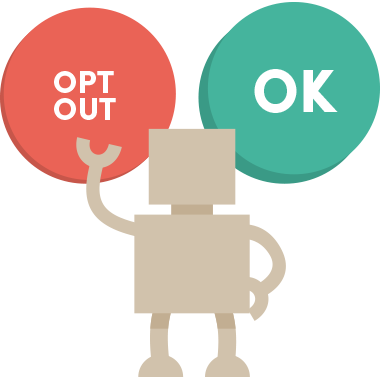 As if feeling left out of the race to complicate digital marketing and earn more money, Facebook leapt into the fray. They celebrated the start of 2022 by removing access to thousands of interest areas (used to improve your ad targeting and relevance) and reducing the period over which they would track assisted conversions down to 7 days.
(We're focused on ads in this blog, but since you probably hang out with your eDM colleagues, another unhelpful impact of changes during the release of iOS15 seems to be an artificially inflated report of email open rates.)
What's the impact of all these changes?
In general your existing and potential supporters are getting harder to reach. When you do reach them, it costs you more, and you (plus Facebook) find it less easy to optimise your ad campaigns.
Social ad reporting has always been a bit woolly (cf. Facebook's 90-day window for assisted conversions). Now it has become akin to offline ad reporting as the degree of statistical uncertainty has grown significantly. Leading to inaccurate CPA figures and complexity when seeking to optimise creative.
Most marketers and fundraisers have been investing in and testing a diverse marketing mix for the last decade. This approach is now completely fundamental to reducing risk (how do you cope if one large player becomes unusable?) as well as improving cost-effectiveness.
Is it all horrible, or are there things you can do?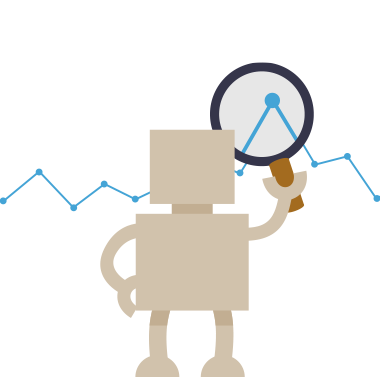 Yes, it pretty much is all horrible. However with a trusty developer, a heap of trial and error and a lot of creative options you can start to make sense of this new world (no, not the metaverse – more on that in a future post).
Facebook worked on solutions to the tracking issue in order to prop up their business model. When they launched a direct tracking API connection it proved you do indeed need a degree in rocket science to be a marketer. To help non-NASA-qualified technical engineering marketers get access to stats, they more recently created the Facebook Conversions API Gateway.
Although advertised as being "code-free" and a "self-service setup" option available in Events Manager, you might need some assistance to pop it into your choice of cloud hosting provider, since not all marketers have parallel skills in Amazon Web Services and Google Cloud.
It enables you to connect data captured during conversions on your website alongside user profiles managed by Facebook. Yes, this sounds scary. Yes, you are immediately working to help Facebook learn more about their customers, as ever. But. It does also help you and your campaigns to flourish in the barren lands of no tracking.
Once the API tech is configured, connect your site, shop, rego or donation conversion events via a service such as Zapier or a direct integration if you have internal / agency support.
Why would you freely share data like this?
Well, that is a great question! It only makes sense if the aim of the game is to leverage marketing platforms to help grow income and participation. Feeding some limited conversion data through to the Facebook algorithm really helps to improve targeting, conversion and tracking. It enabled us to return to a way of working which is much more like 2020 than 2022. And it noticeably reduced CPA for our clients.
First set of tips: what can you do to make Facebook work harder for you?
Our first 4 tips relate to the joyous world of Facebook:
Tip 1: Build your own "interest" audiences using cause-led creative lead gen ads to broad audiences. It's a relatively low-cost endeavour, and operates entirely in the Facebook platform, rather than being reliant on the Facebook Conversions API Gateway.
Tip 2: If you have the skills, or your colleagues or agency does, set up the Facebook Conversions API Gateway. Connect data related to key conversions from your site, database or platform. This will support your targeting, relevance and conversions by giving the algorithm more data points to analyse.
Tip 3: Test a higher volume of creative (formats as well as copy, images and type / context). It's still a fast-moving environment. For a typical campaign we might have up to 350 ads running in 60+ ad sets, enabling us to review and optimise based upon results.
Tip 4: Invest in community and content. Keep your Facebook page or groups updated with useful content, and consider a blog (more on that below as it helps organic leads, as well as Google search).
What about Google? Is that complicated too?
We'll go into the deeper detail of our experiences with a more diverse approach to using Google in a coming blog post. But since it is so closely linked to many marketers' use of social ads, here are some topline thoughts and a couple of added tips!
Like Facebook, Google has been developing server-side tracking solutions to cope with the removal of cookies. You might need some tech support to make the best use of it. And it overlaps a little with another change on the horizon. Google will deprecate GA Universal next year, so you need to be setting up and running GA4 as soon as possible. Google's also got new API solutions to support advertisers on the way, so keep an eye open for them.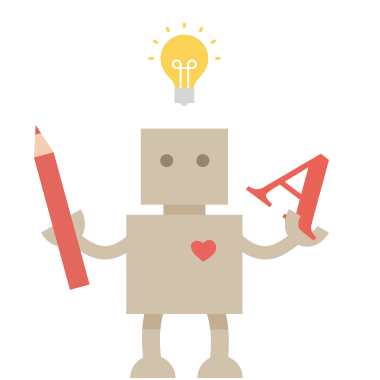 What simple tips do you have for using Google's services?
BONUS tip: Ensure you have access to a Google Ad Grant. And if you can, work on operating it well, so you might be invited into the Pro level.
Then your options (and our tips) vary based upon your budget:
Tip 5: Support the effectiveness of both organic and paid Google search, alongside your Ad Grant, though the use of micro-sites, blogs, content and keyword optimisation.
Tip 6: For those with more budget, push into not just search but also Google Discovery. This can support retargeting or prospecting programmatic campaigns across relevant mainstream sites, with content being displayed on YouTube and Gmail.
Tip 7: High-flyers should test Google Performance Max, which incorporates and optimises your supporter interactions with ads across YouTube, Google Display Network, Search, Discover, Gmail and even Maps.
Is that all we can do?
It is the start! We would recommend investing more into exploring than perhaps you would have done in the past. As well as considering offline awareness drives to help improve the effectiveness of digital conversions. We have seen the same effect with programmatic helping to lift the impact of social ads.
What can I do if I need some tech or strategy help?
A good starting point would be to ask your marketing agency partner. They may be able to assist. If not, feel free to reach out and we'll happily chat about ways to help.