We're constantly curious about how emerging technologies can assist our clients to raise more money and engage more of their supporters. We're also excited to revisit tech that might feel a little "old" now, but can suddenly be of use due to adoption, environmental changes or reduced costs. Who would have thought that QR codes would be so useful after being banished to obscurity in 2010…
Often really fresh tech brings more risks than rewards. We love to experiment amongst the team at HomeMade – but ultimately we have to present ideas to clients where we can match their appetite for investment with careful consideration and accurate returns (of income or insight).
In the COVID years we have been proud to pioneer the near ubiquitous pivot to virtual events. During this process we kept running into a key blocker. How can we deliver 'memorable moments' that we always seek to pack into our clients' IRL events? How can we replicate that sense of community and shared achievement when people are taking part on their own all over the country? How can we produce the 'finish line feeling' that helps so much to recognise the efforts of supporters while empowering strong retention from year to year? 
We dusted off previous supporter experience insights and combined them with the event experience needs of 2020 / 2021 / 2022 to enhance not only the events themselves but also the ROI achieved by our clients' campaigns.
The magic solution that helped answer this experience problem? While also raising more money? And improving supporter appreciation? Companion native mobile apps on both iOS and Android…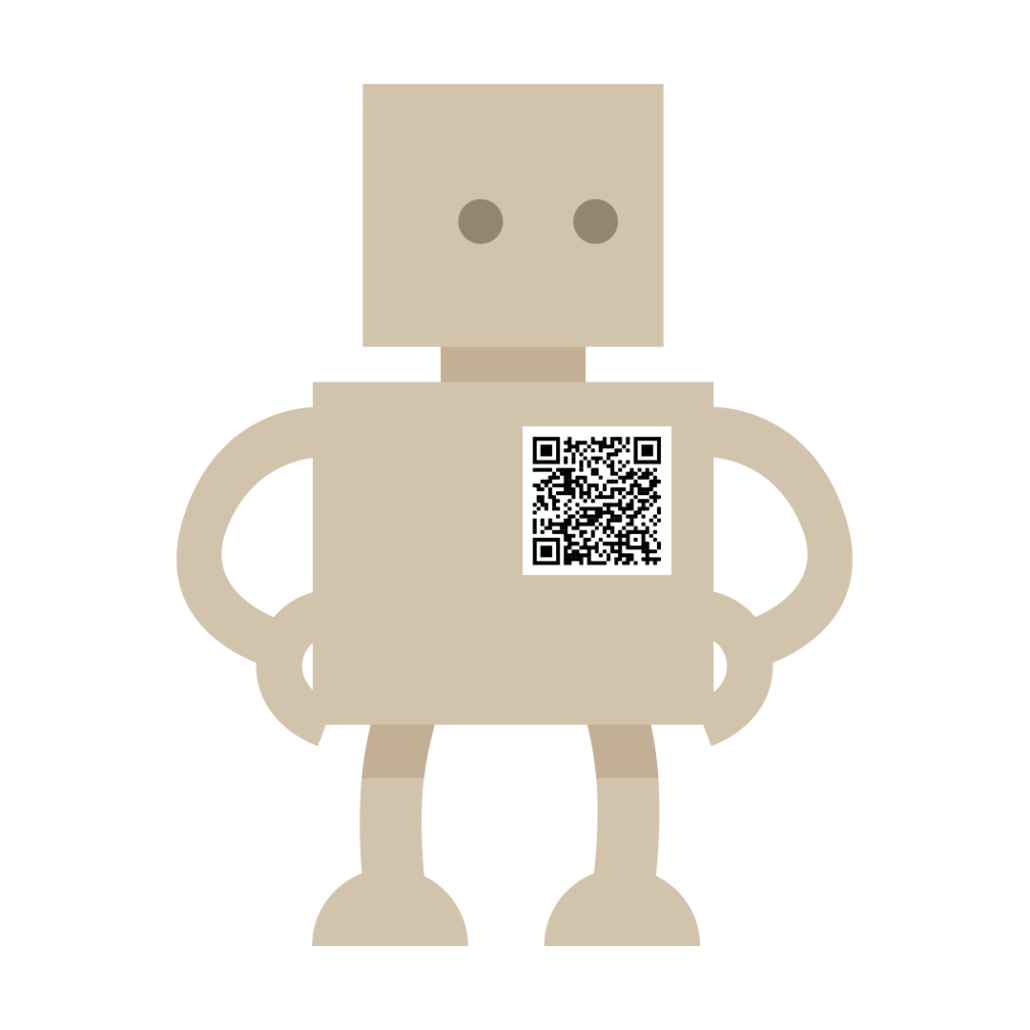 But first, some background.
While some agencies are just arriving into the world of digital and unsure what bounties it might offer to fundraisers, our team is natively digital and blessed with an awesome in-house crew of developers plus technologists. We started to make interesting and effective digital experiences and donation journeys last century, learned a lot along the way and have been vocal advocates for this approach ever since.
Supporters and users of campaign tools have come to expect seamless integrated experiences / hybrid events. And while we built our first mobile web experience for an Australian event way back in 2010, we have enjoyed keeping pace with changes since then. What started (in an age before Facebook ads and mobile responsive sites) as content to help enhance the award-winning Everest Virtual Challenge, has led us to produce city-wide public interactions and optimised companion trackers for physical challenges.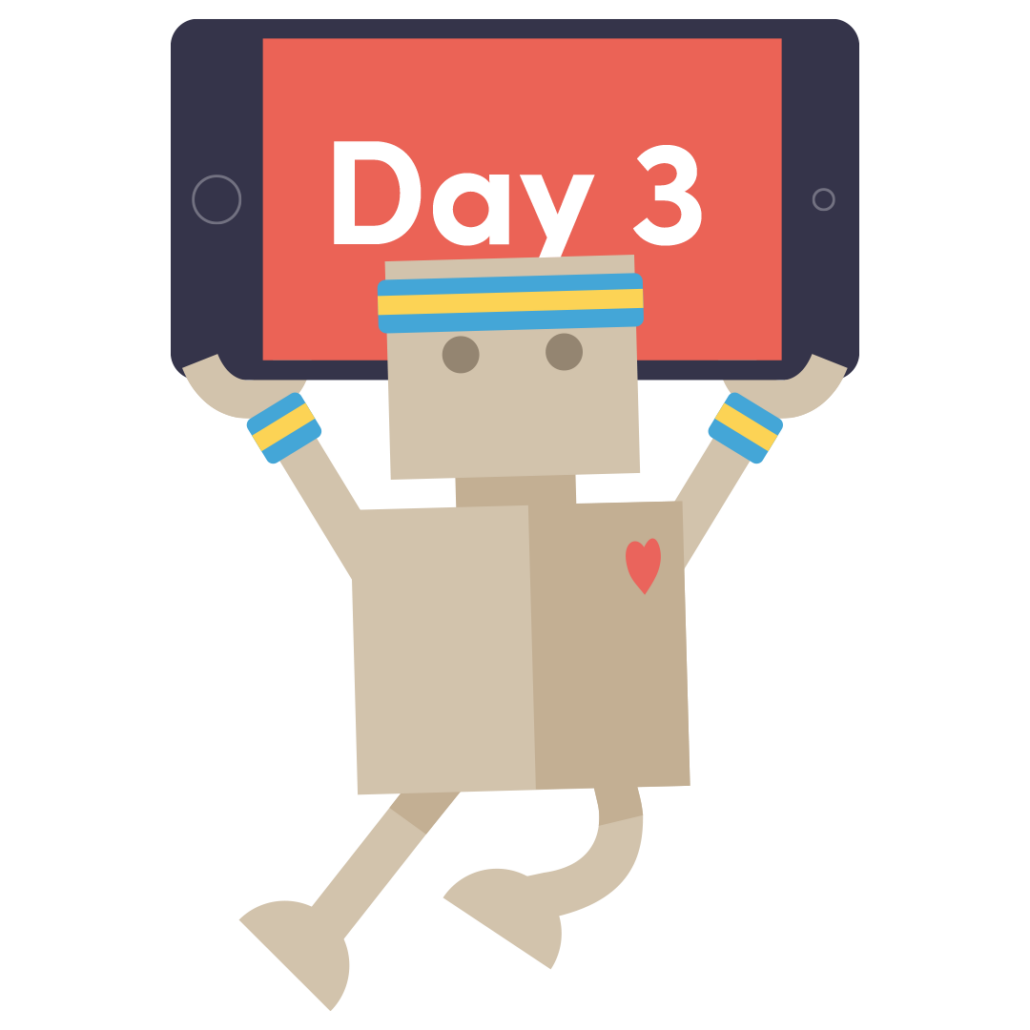 All the way through the last 12 years we have constantly looked at ROI and supporter appreciation as the guidestars to answer the question: should we make an app for this event?
With the advent of fundraising platforms that were fully mobile responsive, an app wasn't as important in the years just before COVID unless you were running a virtual challenge such as Ration Challenge.
The investment didn't necessarily make sense for one-day physical events unless the proposition demanded it, and the improvements in fundraising performance could seem marginal.
Then COVID forced a pivot to virtual fundraising and gave us new complex challenges to overcome. All of a sudden a companion app started to look once again like the hero of the hour!
And some more background!
In 2020 we built a native companion app for MSWA's Ocean Ride IRL cycling event. The aim was to help 'good' fundraisers become 'great' fundraisers while helping all participants enjoy enhanced pre-event and on-event experiences.
We sought to help riders to log their training rides more easily while also giving them immediate access to their fundraising performance and a parallel comms channel alongside email / social. We also reviewed the common questions asked by riders and in response provided rich, engaging event content, training and fundraising guides and inspirational videos…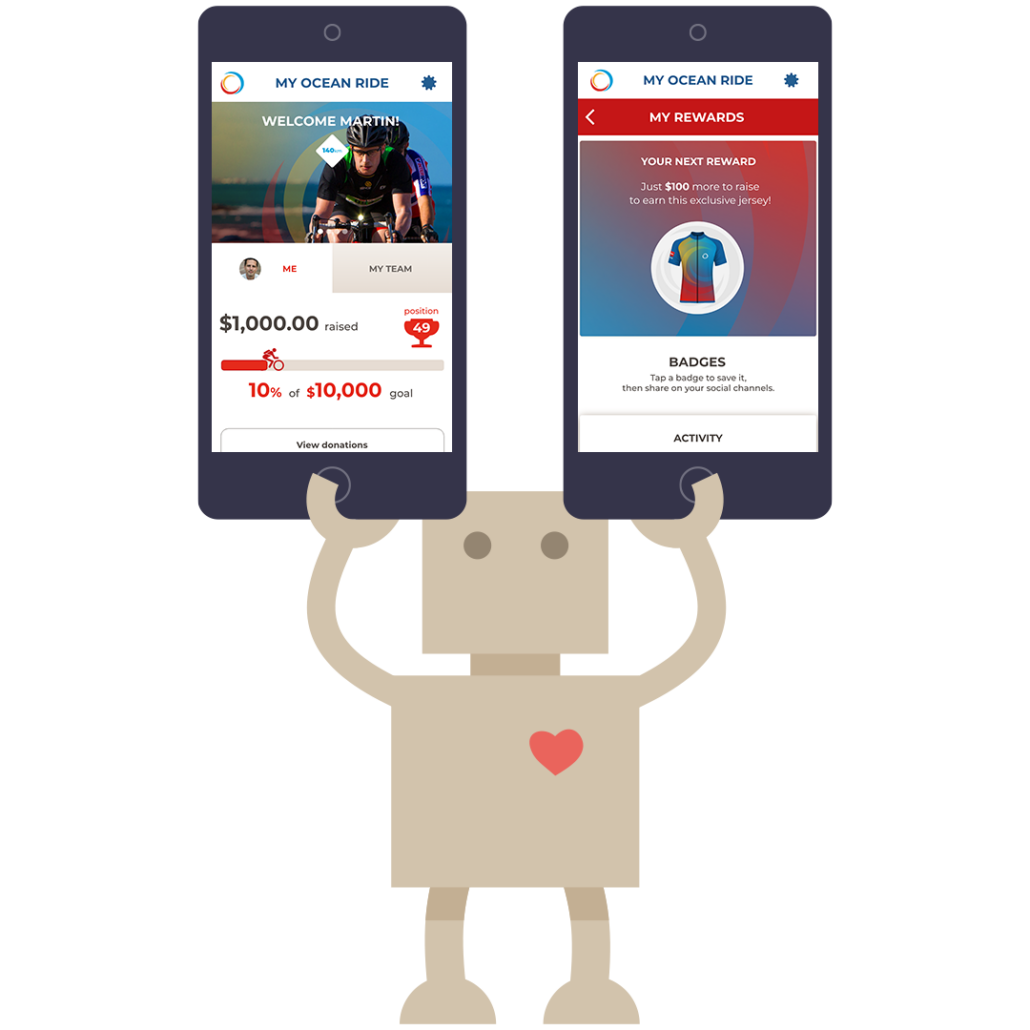 Our expectation was that we could increase the proximity of training assets and fundraising while also enabling riders to have a better time on the day. We aspired to improve activation and fundraising performance by 10%, in order to make the investment worthwhile for MSWA.
Riders who used the app raised 27% more than those who didn't. And we were able to track returning riders who downloaded the app to learn they raised 10% more than the previous year. The riders liked the content, the community aspects such as polls and messages and the ease with which they could combine participation and fundraising. All this, and it generated a strong positive ROI for MSWA's investment.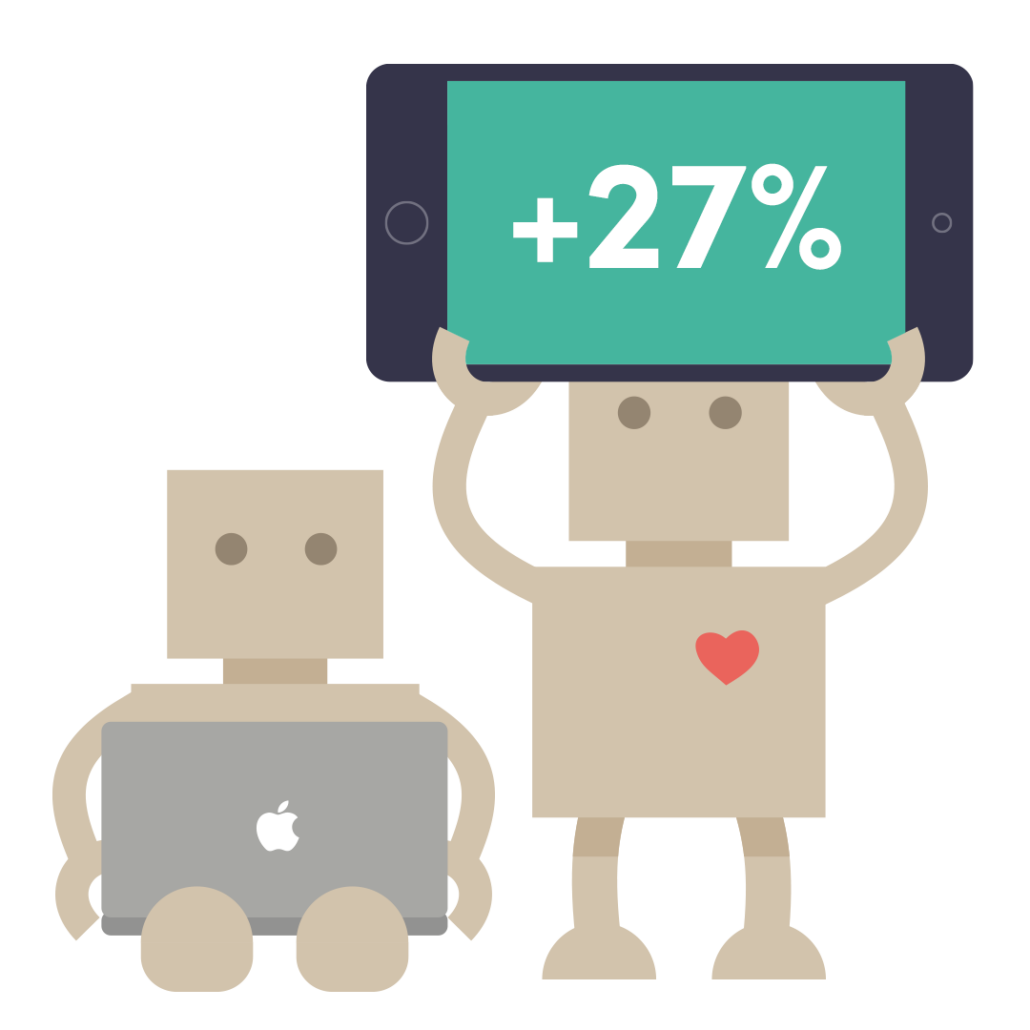 In 2021 we ran more user tests and updated some aspects of the app. The quest to help 'good' fundraisers become 'great' was hugely successful. The average amount raised by app users was more than triple that of non-app riders. We also sought to leverage activity tracking to drive wider event activation. 81% of app users were actively fundraising which was ~20% more than non-app rider activation.
Surely apps cost a lot!
Yes, bespoke apps do cost quite a lot. They are complicated to shape well, necessitate excellent UX plus content and this requires investment – not just for an initial year of use, but also for refreshing and maintenance after they go live. Just like any other digital property.
But it is increasingly possible to leverage tech to build bespoke native apps that provide fantastic supporter experiences, reach supporters in new ways, and raise measurably more money – generating a very positive return on even significant investments.
Can an app help in other ways apart from just fundraising?
In the last couple of years, apps have also been valuable for virtual physical challenges where the alternative is to use Strava to track activity. While popular with MAMILs and other ardent cyclists, it is not an app that is commonly used to track steps and walking. We have also run into some complex issues with access to data services from Strava when cycling events reach certain rider numbers.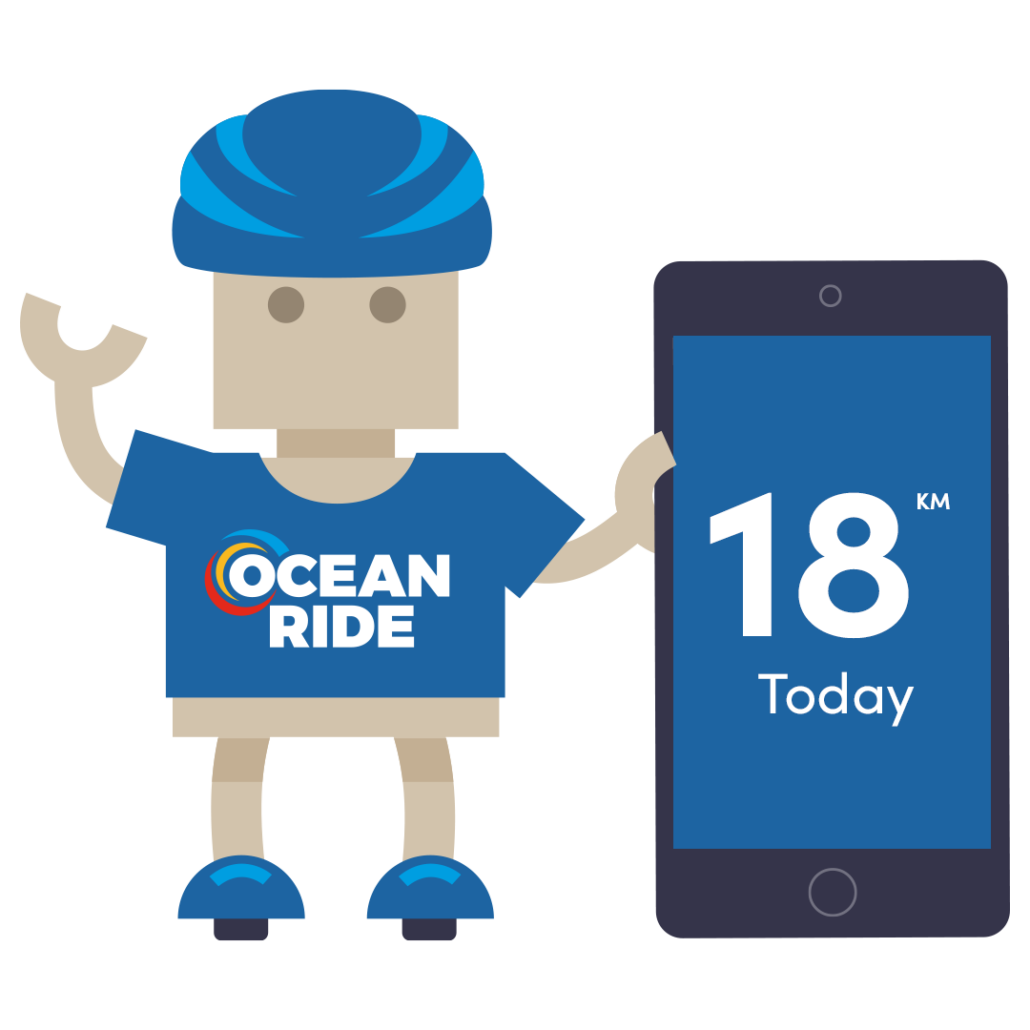 A native app with access to Apple Healthkit and Google Fit data enables participants to use their smart watches or phones to track activity in a more normal manner, and it reduces the reliance on one single source of information.
By using services that are more familiar, we have seen an increase in the number of participants tracking and training prior to events, which coincides with an increase in fundraiser activation levels.
Does every event need an app now?
This is where the answer to the question gets a little grey rather than being a simple yes or no.
Virtual events with over 1,000 participants, a need to track an activity over a period of time or assist with ongoing challenge comms (where a phone or watch can assist with the activity tracking) are the sweet-spot for sure. We have generated great response rates and improved performance for both training activation plus income.
Events with smaller numbers of participants might also benefit since an app can enhance the event experience and add a premium feel. We would advise that the average fundraising expectations need to be reviewed to ensure the investment is worth it.
For real-world events, the value of a companion app would vary based upon the proposition and we would be more than happy to help you shape the investment case.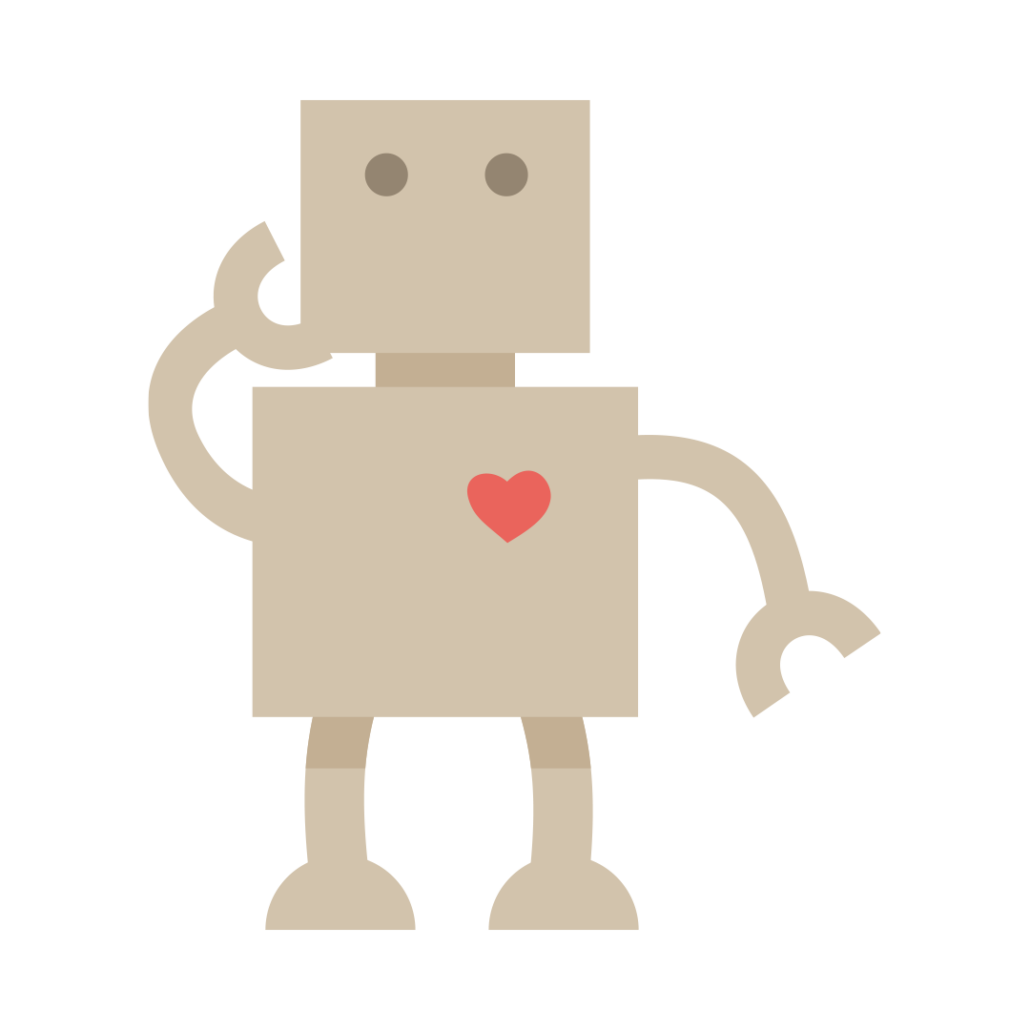 A further influence in terms of the level of return possible for an app: your choice of fundraising platform and marketing automation tools. The effectiveness of an app will be greatly reduced if your fundraising platform does not present data in a manner that can be integrated into the app and vice versa.
Ideally your marketing automation tool / CDP will operate in parallel with the app and fundraising platform to ensure emails, SMS, phone and in-app notifications align.
Final thoughts
A bespoke companion app could impact your virtual or real-world peer-to-peer event in a very positive way which more than repays the necessary investment. However, as with all investments in technology, think first about the problem your supporters / users are trying to solve, and relate that user need to the ways in which an app can help.
And if you do invest in an app, work to carefully integrate it into your wider comms plans and ensure you promote it to your participants. The enhanced supporter journey, revenue and appreciation can make apps a heroic addition to your community fundraising tool-kit.
Want to find out more? Get in touch!